Capacity up to 3 pax
70€/night
Capacity: up to 3 pax
60€/night
Capacity up to 6 pax
115€/night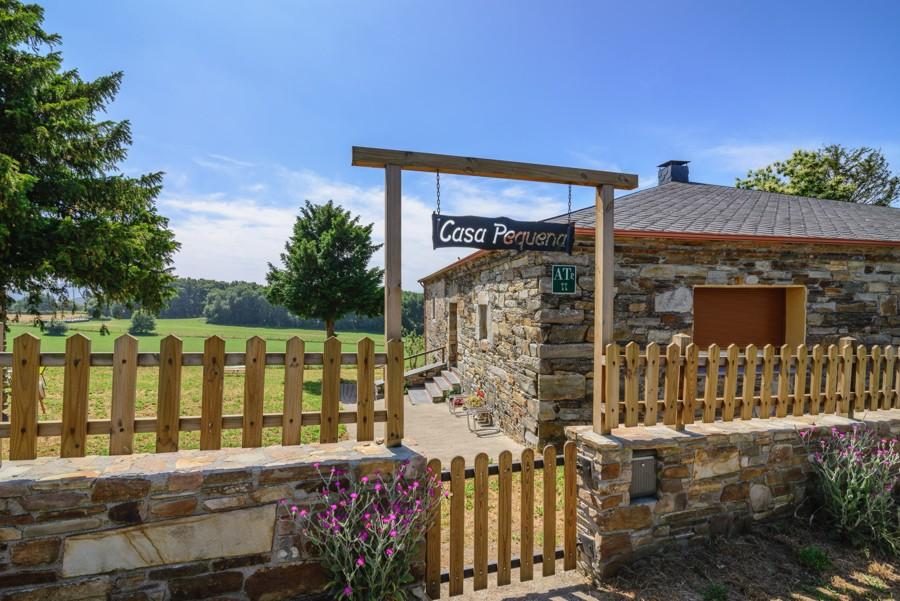 Rural Apartments Santa Eulalia de Oscos Asturias
The Casa Pequena (Rural Apartments Cotarelo) are composed of 2 apartments, 2 studios and 1 double room.
Fully equipped with living room-kitchen, plasma TV, dishwasher, refrigerator, ceramic hob, microwave, heating and complete bathroom.
It also has a large common room, a room with washing machine, dryer and iron, and parking.
Location
The Rural Apartments Cotarelo are located in the western end of Asturias, in a small village, Teijeira, of about 39 inhabitants. 3.8 km away we find the capital of the Council (Santa Eulalia de Oscos), whose district (OSCOS-EO) is formed by the councils of San Martín, Santa Eulalia (Santalla) and Villanueva (Vilanova), and is cataloged as RESERVE WORLD OF BIOSPHERE for its great landscape value.